Was für ein grandioses Nouruz-Fest 2019! Herzlichen Dank für euer zahlreiches Kommen! Mehr Videos sind bald online.
Link: -> Nowruz Fest 2019
Spring is comming! – the Afghan (and Persian) society celebrates this day (March 21) as the beginning of the year. The Afghan-Austrian Cultural Association Styria and the platform FIVESTONES have created a diverse program and invite the Afghan people of Styria and all interested Austrians to the NOURUZ celebration in the People's House.
[yotuwp type="videos" id="[yotuwp type="videos" id="TJq3pyEEwDw,MLoAUWWyYPw,Xl7tDloHwAA,QaIzRgp5c_E" player="hl=en" effects="video_box=ytef-rotate"]
Subscribe to FIVESTONES Youtube Kanal FIVESTONES YouTube Kanal

Subscribe Afghanistan.anders Youtube Kanal FIVESTONES YouTube Kanal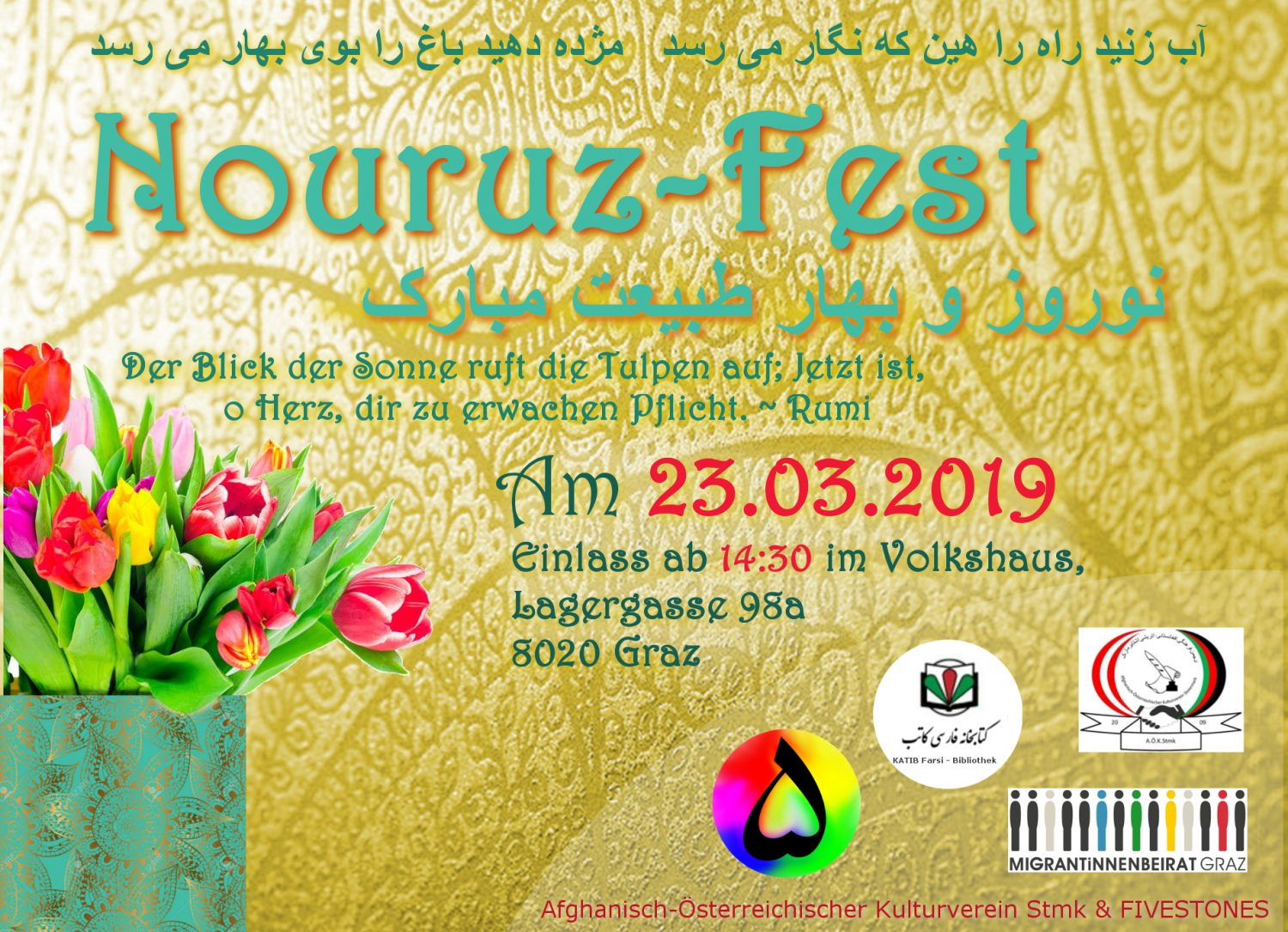 SA., 23th of march at 15:00
Admission from 14:30, Volkshaus, Lagergasse 98a, 8020 Graz, Austria
event invitation – https://www.facebook.com/events/545574435937548/

The Nowruz event is supported by Afghanisch-Österreichischer Kulturverein Steiermark, KATIB Farsi Bibliothek, MigrantInnenbeirat Graz und FIVESTONES