Check out some videos of the Nouruz Festival Graz (Volkshaus)
Link: -> Nowruz Festival 2019
The FIVESTONES "Sustainable Growth Seminars" have kicked off with a day at the high school for mechatronics in Kapfenberg. Franz Pfuisi attended the student's presentation of their final projects on electrification and also shared his expertise on the powertrain of tomorrow. If you're a committed expert in whatever field and willing to share your knowledge so that we as a society can grow in a responsible manner, join our "sustainable growth" seminars as a lecturer!
Read More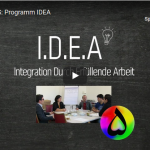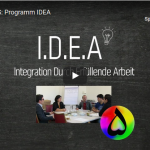 What social and personal value does work have in Austria? In what cultural or legal ways does it differ from countries like Afghanistan? – Highly educated people from Afghanistan, who have successfully integrated into the Austrian working environment themselvese, lead workshops for compatriots of all ages and genders. Together they elaborate on a concept for a successful participation in the Austrian way of …
---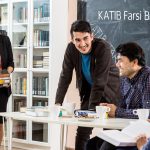 In cooperation with uniT and the Silent University and thanks to the commitment of two students from Afghanistan, the first library in Austria was opened with books in Farsi. The books imported from Iran include volumes of poetry, general history books, children's books and novels. The library also has some non-fiction books, books on the history of the Hazara …
---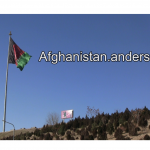 There is "the danger of a single story" about the large, diverse and complicated country Afghanistan and its people. Short video clips give insights into life in Afghanistan, which otherwise receive little attention, but are no less real. War and peace, wealth and poverty, joy and …
FIVESTONES

The title "FIVESTONES" refers to a skill game with five little stones popular with children in Afghanistan. The name of the plateform alludes to the ability to create something of value with creativity and skill. At the same time, the five stones symbolize the core values of the association: tolerance, creativity, empathy, commitment and authenticity.
Das Logo zeigt die Zahl "5" in arabischer Schrift auf einem bunten Hintergrund. Die arabische Fünf ähnelt einem umgekehrten Herzsymbol und steht für die Liebe, mit der die Projekte in FIVESTONES umgesetzt werden. Die fünf unterschiedlichen Farben im Hintergrund symbolisieren die fünf Kernwerte von FIVESTONES: Toleranz, Kreativität, Engagement, Authentizität und Empathie.

FIVESTONES
In doing so, the platform endeavors to track down the existing resources in the population, to use them and to bring them together in networks in order to make them effectively accessible to the common good. By using previously hidden potential, it is attempted to create added value locally and to strengthen the individual regions. By organizing events, workshops and conferences, all those people with migrant background who wish to share their knowledge and experience in multiculturalism, integration and peace work will be given time and space. At the same time, through its willingness to cooperate, the platform also functions as a central institution in the Afghan-Austrian Diaspora, initiating, designing, organizing and coordinating new projects.
Legend has it that in every human being there is a lifelong battle for dominance between two wolves.
One is a bad wolf. It is hatred, rage, envy, pain, greed, arrogance, self-pitty.
The other is a good wolf: It is love, joy, peace, kindness, humility, goodwill, empathy.
Which wolf is going to win the battle and control our lives?
The winner will be the one we feed.
We want to feed the good wolf in us human beings, so it grows stronger and comes to light more and more.