Le printemps est arrivé: la société afghane (et perse) célèbre cette journée (le 21 mars) comme le début de l'année. L'association culturelle autrichienne et autrichienne Styria et la plateforme FIVESTONES ont créé un programme diversifié et invitent le peuple estonien de Styrie et tous les Autrichiens intéressés à la célébration de NOURUZ à la Maison du peuple.
The request cannot be completed because you have exceeded your
quota
.
Subscribe to FIVESTONES Youtube Kanal FIVESTONES YouTube Kanal

Subscribe Afghanistan.anders Youtube Kanal FIVESTONES YouTube Kanal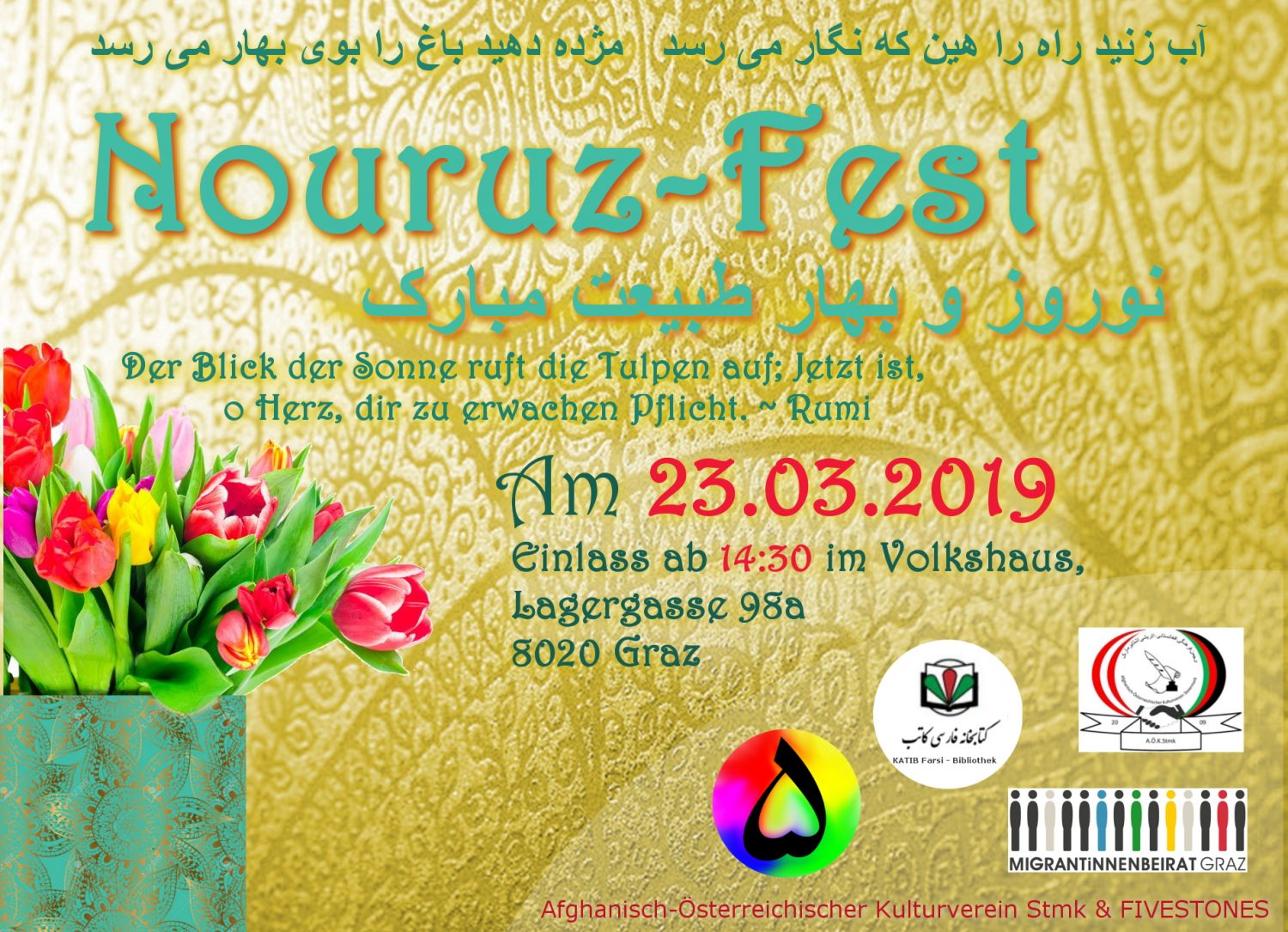 Sábado 23 de marzo a las 15:00.
Admisión a partir de las 14:30, en el Volkshaus, Lagergasse 98a, 8020 Graz, Austria.
Musique:
Musigranten


Ali Oof


Musik gegen Traurigkeit


invitation à l'événement sur facebook – https://www.facebook.com/events/545574435937548/

L'événement bénéficie du soutien de l'Association culturelle estono-autrichienne Styria, de la bibliothèque Farsi KATIB, du Conseil consultatif sur la migration de Graz et de FIVESTONES.