Was für ein grandioses Nouruz-Fest 2019! Herzlichen Dank für euer zahlreiches Kommen! Mehr Videos sind bald online.
Link: -> Nowruz Fest 2019
Look at these gorgeous shirts of a fantastic football team put together by Kabul Equal and Fivestones. The boys are more than ready for a great football tournament that is about to happen in Kabul, Afghanistan! More teamwork, less war —> a beautiful message in action!
[su_lightbox type="image" src="http://fivestones.at/wp-content/uploads/2019/03/KABUL-EQUAL_and_FIVESTONES_Soccer-Team.jpg"]
[/su_lightbox]
#kabulequal #fivestones #footballforpeace #Kabul #Afghanistan
Liebe Freunde nun hat FIVESTONES eine Facebook Seite 🙂
feeding the good wolf

Legend has it that in every human being there is a lifelong battle for dominance between two wolves.

One is a bad wolf. It is hatred, rage, envy, pain, greed, arrogance, self-pitty.

The other is a good wolf: It is love, joy, peace, kindness, humility, goodwill, empathy.

Which wolf is going to win the battle and control our lives?

The winner will be the one we feed.

We want to feed the good wolf in us human beings, so it grows stronger and comes to light more and more.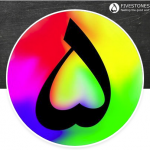 Lasst uns auf Facebook verbinden – https://www.facebook.com/FIVESTONES.at