La primavera ya está aquí: la sociedad afgana (y persa) celebra este día (21 de marzo) como el comienzo del año. La Asociación cultural afgana-austriaca Estiria y la plataforma FIVESTONES han creado un programa diverso e invitan al pueblo afgano de Estiria y a todos los austriacos interesados a la celebración de NOURUZ en la Casa del Pueblo.
The request cannot be completed because you have exceeded your
quota
.
Subscribe to FIVESTONES Youtube Kanal FIVESTONES YouTube Kanal

Subscribe Afghanistan.anders Youtube Kanal FIVESTONES YouTube Kanal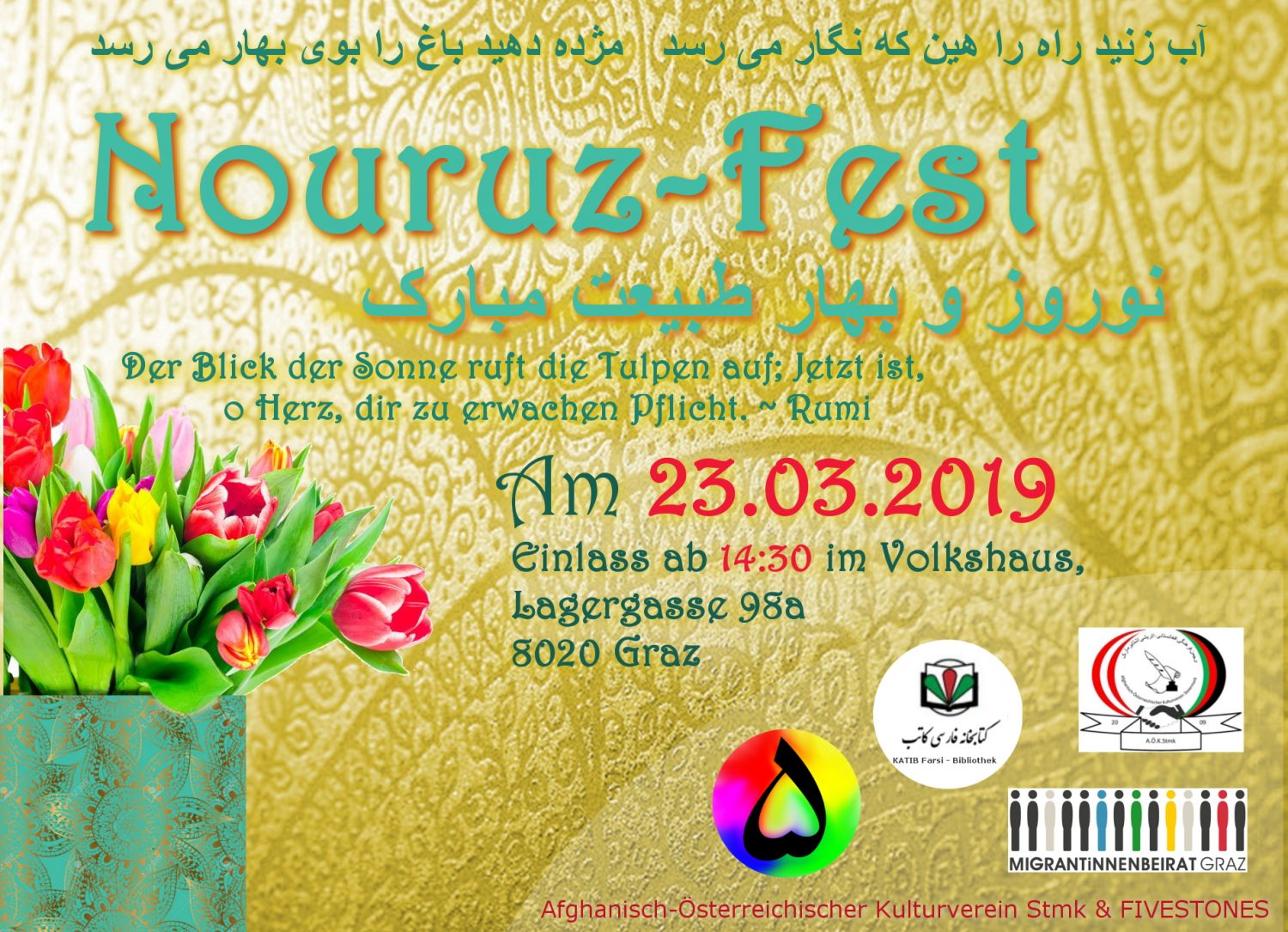 Sábado 23 de marzo a las 15:00.
Admisión a partir de las 14:30, en el Volkshaus, Lagergasse 98a, 8020 Graz, Austria.
Musik:
Musigranten


Ali Oof


Musik gegen Traurigkeit

invitación al evento on facebook – https://www.facebook.com/events/545574435937548/

El evento cuenta con el apoyo de la Asociación cultural afgano-austriaca Estiria, la Biblioteca de Farsi KATIB, el Consejo Consultivo de Migrantes de Graz y FIVESTONES