That was one awesome Nouruz-party! Thanks so much for coming by. More videos will be online soon
Spring is comming! – the Afghan (and Persian) society celebrates this day (March 21) as the beginning of the year. The Afghan-Austrian Cultural Association Styria and the platform FIVESTONES have created a diverse program and invite the Afghan people of Styria and all interested Austrians to the NOURUZ celebration in the People's House.
The request cannot be completed because you have exceeded your
quota
.
Subscribe to FIVESTONES Youtube Kanal FIVESTONES YouTube Kanal

Subscribe Afghanistan.anders Youtube Kanal FIVESTONES YouTube Kanal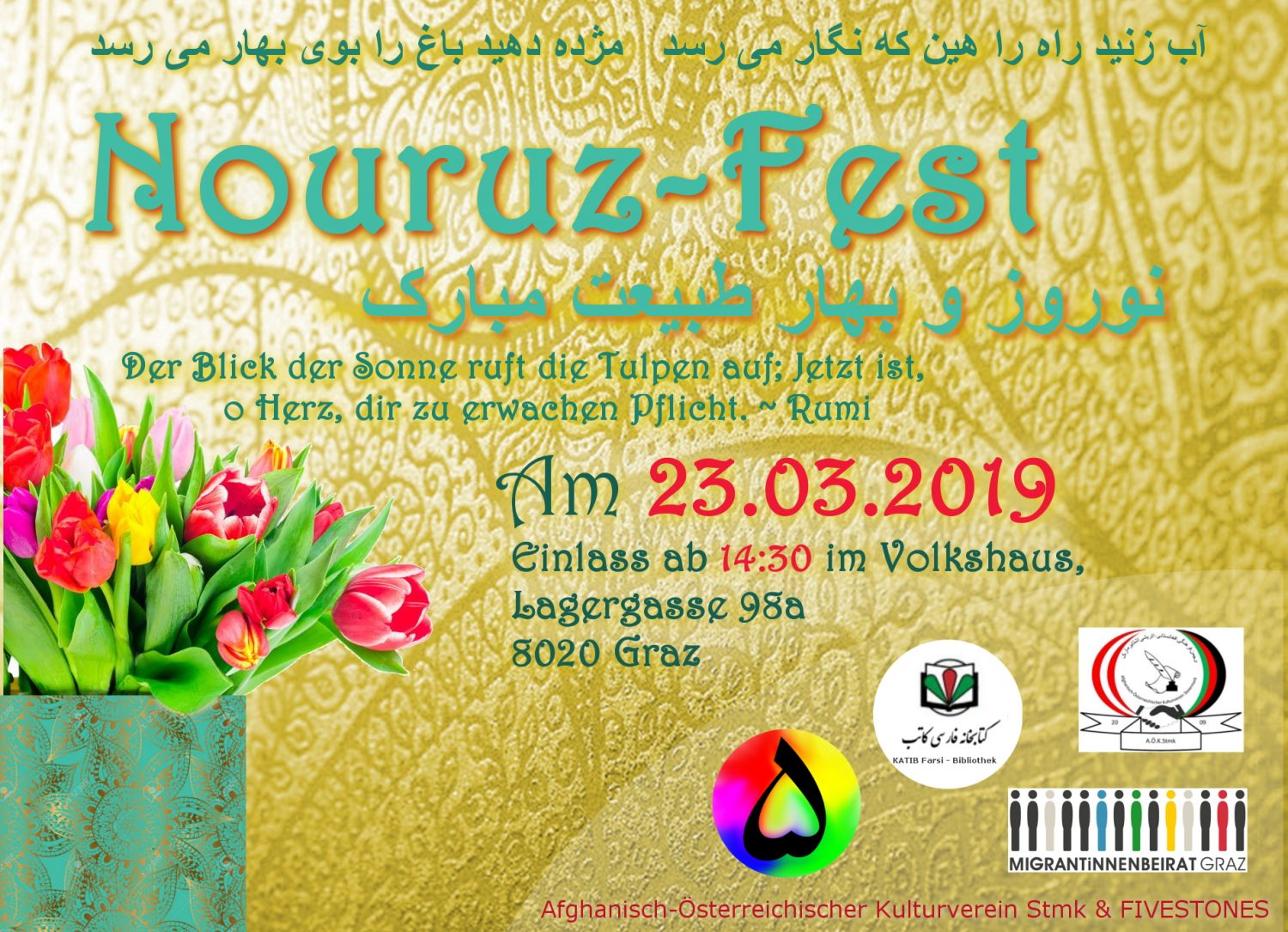 SA., 23th of march at 15:00
Admission from 14:30, Volkshaus, Lagergasse 98a, 8020 Graz, Austria
event invitation – https://www.facebook.com/events/545574435937548/

The Nowruz event is supported by Afghanisch-Österreichischer Kulturverein Steiermark, KATIB Farsi Bibliothek, MigrantInnenbeirat Graz und FIVESTONES